Planes Walker is the story of a theoretical physicist on a relentless pursuit for the man who murdered the woman she loves, only for her to discover that her lover is not only still alive but has become a threat to the omniverse.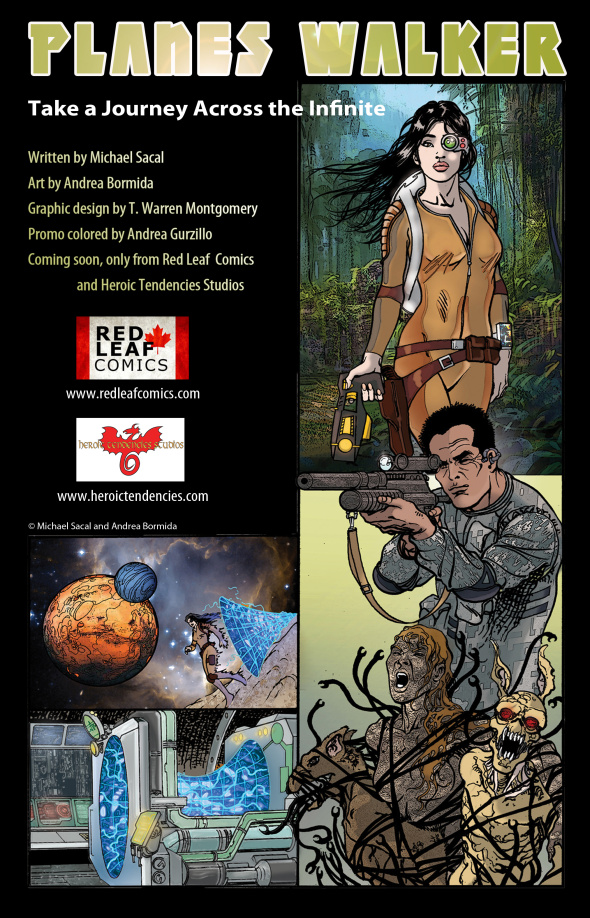 Planes Walker will appear in Daring Adventures #6 from Red Leaf Comics.
Planes Walker is written by Michael Sacal, with pencils and inks by Andrea Bormida.
Planes Walker is © Michael Sacal & Andrea Bormida. All Rights Reserved.